If you have a question about an order, product, or anything else this form is the best place to reach us. Please fill out this short form, and we'll respond as quickly as humanly possible. Thank You.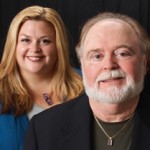 Father/Daughter Authors Tom Pauley
and Penelope Pauley
You can also reach us by mailing address:
Rich Dreams, Inc.
1901 Bush Street Apt 105,
Oceanside Ca 92058.
"We are here because of you.  Your comments are very important to us.  We appreciate what you have to say.  Thank You.  You made a great choice in joining the Rich Dreams family."
Copyright © 2017 Rich dreams